Lawrence West Dental's Team Members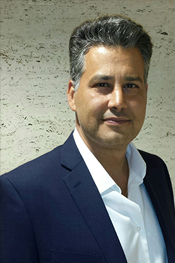 Dr. Nick Babatsikos

Our dentist, Dr. Nick Babatsikos graduated from The University of Toronto's Faculty of Dentistry in 1992. Through his practice at Lawrence West Dental, he has been proudly serving the oral health needs of North Toronto and the Yorkdale area since 1996.

Dr. Nick (as his patients warmly refer to him) is adamant that ongoing dental education is imperative to maintaining an optimal dental practice. He keeps up-to-date with advances in dentistry through specialized courses, seminars and conventions.

Dr. Nick Babatsikos is an active member of the:
Royal College of Dental Surgeons
Ontario Dental Association
Toronto Crown and Bridge Study Club
Asclepius Dental Association

Dr. Nick is passionate about Aesthetic Restorative & Implant Dentistry and has completed his accreditation specializing in aesthetics from the University of Suny in New York. Dr. Nick is committed to helping his client's look and feel their best by creating and maintaining beautiful, healthy smiles.

When Dr. Nick is out of the office, he can often be found with his three boys at hockey arenas across the GTA. Dr. Nick enjoys socializing with friends and family, is an avid reader and enjoys taking landscape photography (that can be seen on the walls of our office) while traveling with his wife and children. When he finds the opportunity Dr. Nick also slips in some bike riding, swimming and ball hockey.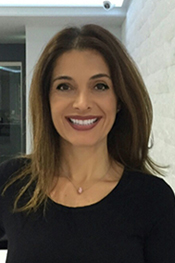 Frieda - Director of Business Operations

Frieda received her Economics Degree with a double minor in French and Sociology from York University (Glendon College) in 1993.

Frieda's background in finance and dental office experience has made her a vital member of the dental team. Frieda is an expert in dental communications and highly respects the Lawrence West Dental team and the patients they serve.

Frieda's primary goal is to ensure that the business of Lawrence West Dental operates efficiently, while refusing to compromise on the level of excellence provided to patient care. Her professional approach and positive attitude is an asset to Dr. Nick's practice and frequently commented on by guests to the office.

Frieda's extensive understanding of dental terminology, dental health care benefits and treatment alternatives provide a wealth of knowledge for Lawrence West Dental patients to access, as they consider their oral health care options.

While away from the dental office, Frieda can be found volunteering at her children`s school and spending quality time with her husband watching their three boys play hockey. She also enjoys spending time with family and friends, reading, skating and watching movies.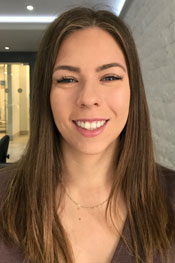 Paulina - Dental Office Administrator

Paulina's warm and friendly personality has been a lovely addition to the LWD administrative team. Paulina is a graduate of the Law Clerk program at Humber College. She's passionate about providing exceptional customer service and absolutely loves all aspects of administration!! Paulina believes that a positive liaison between administration and our healthcare team is the key to excellent patient care.

During her spare time Paulina enjoys playing tennis and soccer amongst other outdoor activities. Paulina also loves travelling because she gets to experience the world in a different way.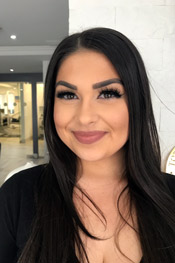 Chloe - Dental Assistant

Chloe, graduated from Toronto College of Dental Hygiene and Auxiliaries in 2019. She is thrilled to contribute her skills and knowledge to our office. She is outgoing and a positive person to have in our team.

Chloe is bilingual in Portuguese, she enjoys learning new things and is always here to help whenever needed.

On her spare time she enjoys spending it with her family & friends and enjoys traveling.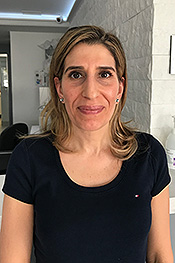 Bessey - Dental Assistant

Bessey is a dental assistant and a new member of the Lawrence West Dental team in North York.

Bessey is a graduate fro Career Canada College and has been an assistant for 21 years. She has spent the majority of her career in the treatment of patients with periodontal disease. Bessey enjoys learning and is presently working towards her diploma in Medical Transcription/Healthcare Documentation.

Bessey has always known that she wanted to work in the healthcare field. Bessey loves helping patients obtain their perfect smiles and healthy mouth.

In her spare time, she and her husband enjoy travelling, skiing, hiking, and spending time with family and friends.