Fall is Here!
It is no wonder autumn is the favourite season of many in our office. The morning air is crisp but not cold, it is getting dark earlier but not before dinner, and comfy sweaters and scarves can come out of the closet but there's no need for winter jackets just yet!

Thanksgiving (October 12th) and Halloween (October 31st) are just around the corner. Halloween falls on a Saturday, so ghosts and goblins will be out early and all through the night. Be careful as you drive through your neighbourhood. As always, with Thanksgiving and Halloween kicking off the holiday season, remember not to overindulge too early and avoid binging too much.

Even scarier than Halloween is the approaching cold and flu season. October is Influenza Immunization Awareness Month. The flu is highly contagious and the severity of its effects can differ vastly between individuals. Whether you choose to get vaccinated or not, you can help stop the spread of the flu by avoiding people who are sick, properly covering your mouth and nose when you cough or sneeze, washing your hands frequently, not touching your face, and - most importantly - staying home when you are sick!

What's Your Plan?

Is your dental insurance plan based on the calendar year?

If so, your coverage maximums start over on January 1st, and your unused benefits may not roll over into the New Year. That means if you don't use them, you lose them!

If we haven't seen your smile in a while, be sure to schedule an appointment today.

We will be closed Thanksgiving Monday, Oct 12th

Have a safe and healthy month,

Dr. Nick Babatsikos and Team
Happy Birthday, Lisa!
Our receptionist, Lisa, is celebrating her birthday this month!


Don't forget to wish her happy birthday when you see her!

Sneak Peek at the New Office
Our office renovation is just about complete. There will be many more wonderful changes coming to LWD.

Drop by and visit us soon! Here's a sneak peek...
Donate to team LWD!
October is Breast cancer month, and the team at Lawrence West Dental has joined together to raise money for the Breast Cancer Society of Canada. Donate to team Lawrence west dental



Phil's Climb to Mt Kilimanjaro

We are proud to be sponsoring Phil on his climb to Mount Kilimanjaro.

Click the photo for a larger image!
LWD's Annual Pumpkin Carving Contest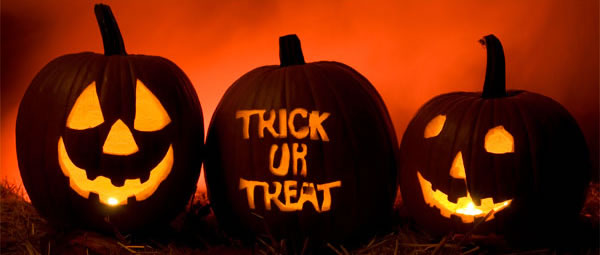 Our annual Halloween pumpkin carving contest is on! Submit your photo to our Facebook page to be entered in our draw; the Grand prize is gift certificates to Yorkdale Mall - something for everyone!

Share our newsletter on your Facebook page or your Instagram with the hashtag #LWDental #LawrenceWestDental for a bonus entry!





Frieda's Pumpkin Pie Recipe
What a beautiful time of year! The leaves are colourful, apple picking is giving way to pumpkin season and warming spices such as cinnamon, nutmeg, and ginger capture our senses.

This month we are featuring Frieda's delicious fall recipe for pumpkin pie! This recipe makes 2 pie crusts with leftovers to roll for garnish. Roll leaves and lightly fry them on each side before putting them on top of the pie.

Click here for the recipe!