October 2014: Tips, eNews & More!
---
The summer was too short, wasn't it?

The temperature is beginning to drop, so what are we going to do?

Embrace it!

Fall is a beautiful season full of wonderful changes - the leaves, the brisk air and the cozy sweaters. Love it or hate it ... everything is now pumpkin-flavoured!

Thanksgiving (October 13th) and Halloween (October 31st) are just around the corner. Halloween falls on a Friday, meaning that ghosts and goblins will be out early and all through the evening, so be careful as you head home from work or school. As always, with Thanksgiving and Halloween kicking off the holiday season, remember not to over indulge too early and avoid binging on candy too much.

What's Your Plan?

Is your dental plan based on the calendar year?

If so, your coverage maximums start over on January 1st, and your unused benefits may not roll over into the New Year. That means if you don't use them, you lose them!

If we haven't seen your smile in a while, click here to schedule an appointment.

Have a safe and healthy month,

Dr. Nick Babatsikos and Team
---
Office News
Happy Birthday Lisa!


October 25th is our receptionist, Lisa's, birthday. It's her "Champagne Birthday", so she'll be turning 25 on the 25th!

Wishing her all the best on her special day!
Welcome Marissa!


Welcome Marissa! She's a grade 11 student from Dante Alighieri.

Marissa will be completing her Co-op placement at our office and will be earning two credits towards her OSSD diploma.
Holiday Closure

Please be advised that our office will be closed on Thanksgiving Monday. We will return to providing you excellent service on Tuesday, October 14th.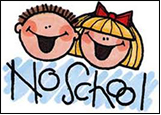 PA DAY Appointments Available

November 14th is a PA day for both elementary and high school students, and Lawrence West Dental will be open! While the kids are free, consider having them in for a cleaning or check up.

Please contact us immediately to book an appointment; we're bound to fill up fast!
Click the icons below for more upcoming PA Days:
---
Pumpkin Carving Contest!

Are you carving a pumpkin this year for Halloween?

Take a snapshot of it and: Invite your friends, family and colleagues to enter the contest. Carving your pumpkin is a wonderful way to spend the afternoon with the kids and family!

The winner or the Great Pumpkin Carving Contest will win movie passes for 2! The deadline is November 1st, 2014.




Try to pick the best photo and send only that one. We will be announcing the Great Pumpkin Carving Contest on Facebook, Twitter and in our November 2014 newsletter .

Get carving everyone!

---
Halloween Tips for Kids (and Kids at Heart)!



Whether you have little ghost and goblins around the house or not, the lure of Halloween candy and treats will be all around this month. If you do have young ones, there are a few tips we can offer before their inevitable increase of candy consumption.

Click here for our tips!

---
Pumpkin Spice Latte

It seems like every café now has their own take on the Pumpkin Spice Latte. What most have in common is they don't have any real pumpkin! Why not make your own at home using real pumpkin? Drink this beverage and stay cozy during the autumn.

Click here for the directions!
---
Share This:




Lawrence West Dental and the Columbus Centre Athletic Club share the common belief that the overall good health of our community is of utmost importance.

LWD is proud to announce the Corporate Discount Partnership with the Columbus Centre Athletic Club. For more info, please contact us.
---
1141 Lawrence Avenue West Toronto, Ontario - Dr. Nick Babatsikos
Lawrence West Dental © 2014 : Our Policies