May 2017: Tips, ENews & More!

According to the Farmer's Almanac, summer doesn't start until June 21st. But try convincing any Canadian that summer starts any later than the Victoria Day Long Weekend!
Warm weather means more opportunities for outdoor activities, but don't forget to stay safe when having fun outside. As you plan for upcoming events, remember that being prepared for the unexpected helps to make it more manageable. It's suggested that you have enough supplies to support your family's needs for at least 72 hours in the case of an emergency - are you prepared? Click here to learn more.
We hope all the moms out there have a great Mother's Day (May 14), and that everyone takes full advantage of the Victoria Day Long Weekend (May 22).
Wishing you countless reasons to smile,
Dr. Nick Babatsikos and Team
Mother's Day Special!

Mother's Day is just around the corner and we we have the perfect gifts available for her special day!

Give her the gift of a beautiful smile this year. Our Zoom In Office Whitening service is on sale and, since we know mothers are sometimes too busy being mothers, we're offering the Opalescence Whitening Take Home Tray at a discounted price. Our Sonicare brushes, available in a variety of colours including Pink, White, Black Diamond, are also on sale.

And if you're not too sure what she might want, we have gift cards available so she can take advantage of our special prices herself! But make sure to act quick, this offer expires June 15th.

Office Closures
Our office will be closed Monday May 22 for Victoria Day long weekend.
Have a safe and fun holiday!

Wedding Bells


at Lawrence West Dental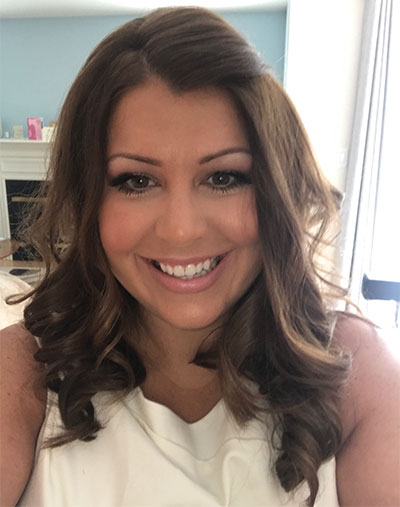 Doesn't the bride to be look absolutely stunning at her bridal shower! The big day is quickly approaching. We are all so happy for Alicia and Dave! Congratulations and best wishes to them both.



Is Your Smile a 10/10?
How Would You Rate Your Smile?

Is it a perfect TEN, a seven, or perhaps even lower?

Does your smile make you look younger, sexier, and smarter?

It can.

When you look at pictures do you ever wish your teeth were straighter, whiter, more aligned? Cosmetic dentistry allows dentists to perform porcelain veneer 'smile makeovers' which can address all of these issues. We are delighted to be able to offer this revolutionary technique to our patients.
Caprese Salad
With spring comes fresh vegetables, and for those with fresh tomatoes to spare, the caprese salad is an excellent choice. Consisting of only tomatoes, mozzarella cheese, and a few seasonings, the fresh veggies get center stage. An eye-catching alternative compared to the usual Caesar and Garden salads, Caprese is sure to be a welcome fit at your first spring barbeque.