March 2014: Tips, eNews & More!

Do you deserve a break?

It's been an especially cold winter and while the days are getting a little longer and warmer every day, the cold can take its toll on everybody. As spring approaches, take time to relax. If you have children in school, you know it is March break this month. We hope you have the opportunity to take a few days off and enjoy some fun spring activities!

It is also a good time to get ahead of your dental care before summer really starts. What better time than now to make an appointment for the whole family?

March is a great time to start getting fit for the summer, so it is appropriate that March is National Nutrition Month and this year, the theme is 'Simply Cook and Enjoy!' Proper nutrition is integral to overall health and vitality. The foods you choose to eat also impact your oral health from the moment you put them in your mouth.

Click here to learn more about Nutrition Month. As always, we encourage you to learn more about your health, and remember that the kitchen is a great place to experiment with new ingredients. Let us know what you think of this month's healthy recipe.

Have a fun and safe month,

Dr. Nick Babatsikos and Team
---
Office News
Survey Reminder!

If you have not already done so, please take a moment to complete our short, five question survey. We are always looking for ways to serve you better and you feedback will help us to continue to strive for excellence in 2014.

Click here to take our survey!

Completing a survey automatically enters you in a draw to win one of 3 $25 Best Buy gift cards!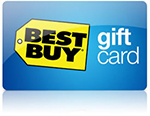 Dont forget to follow us on Twitter and Facebook to stay up-to-date with our office news and chances to win!
---
Bringing Us Some Sun!

Check out these stunning pictures of Tanya's vacation to Curacao: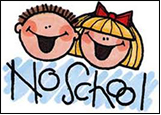 Book Your March Break Appointments Today!

March Break is coming up! Contact our office to book appointments for your children, as we do fill up quickly.

Our office will also be open on the PA DAY before March Break (March 7th) and on March 14th. Book early to avoid the rush!
---
Waking Up With Headaches?



Bruxism is the term used to describe the grinding and clenching of teeth, often during sleep. As with most problems that occur during sleep, bruxism often goes undetected until a spouse or partner hears the grinding at night or damage is detected by your dentist.

Bruxism can be caused by several factors including stress, a reaction to pain, certain sleep disorders, or teeth that are misaligned. The problem is often increased with the consumption of caffeine and alcohol. In severe cases grinding and clenching can cause dental problems including chipping, hot and cold sensitivity, damage to dental work and more serious scenarios.

Click here for some of the signs of Bruxism and how we could help!

---
Guilt-Free Comfort Food

A big bowl of pasta makes great comfort food. Who can resist rich pasta topped with a thick and creamy sauce? And despite how delicious this recipe is, there's no reason to be afraid of carbs and calories. This Brown Rice Pesto Pasta is complete comfort without the guilt!

Pesto is a fun, easy sauce to make. It is full of chlorophyll and protein. The miso and pinenuts give it a "cheesy" flavour. Pesto tastes great on anything from brown rice pasta and quinoa, to homemade pizza crust, on wraps or simply as a dip for veggies. If beans are added to this recipe it will give your pasta a hearty boost of protein and fiber and make each bowl of pasta more filling!

Click here for the full recipe!
---
Share This:




Lawrence West Dental and the Columbus Centre Athletic Club share the common belief that the overall good health of our community is of utmost importance.

LWD is proud to announce the Corporate Discount Partnership with the Columbus Centre Athletic Club. For more info, please contact us.
---
1141 Lawrence Avenue West Toronto, Ontario - Dr. Nick Babatsikos
Lawrence West Dental © 2014 : Our Policies