Happy Holidays!
Where did the time go?

The holiday season is almost here!

With the year quickly coming to a close, it's easy to lose track of time and find yourself scrambling at the last minute to make plans with friends and family and buy gifts for the holidays. To help you avoid making the same mistakes as last year, follow these tips for a stress-free holiday season.
Plan your holiday shopping early: Whether the gifts are big or small and the holiday dinner ham or turkey, it's never too early to plan ahead. Outline a budget and make note of everything you will need to purchase early to avoid that last minute holiday rush and dinner disaster.


Make a list and check it twice: Write down the names of all the people you need to remember this holiday season. Whether they're receiving a gift, a card, or a dinner invitation, you don't want to forget anyone during the holidays.


Have a plan B: While November was unseasonably warm, don't assume that this will be a continued trend in December. Be prepared for snow storms and whatever else Mother Nature might have in store for us. With road closures and flight cancellations being common during this time of year, it is always smart to budget extra travel time and make alternate travel plans.


Be mindful of your oral health: It is okay to indulge in all the holiday treats and feasts, but don't forget about your teeth! Although travelling can disrupt your regular brushing and flossing routine, we want you to welcome the New Year with a healthy smile!
Happy Holidays from Our Family to Yours



Holiday Hours
Our office will be closed for the holidays on December 23rd and will reopen to serve you on January 4th, 2016.


We would like to take this opportunity to say "Thank You" to you, our valued patients, for a wonderful 2015. We wish you and your family a safe and happy holiday season and look forward to seeing you in the New Year.

Have a safe and healthy holiday season,

Dr. Nick Babatsikos and Team
Lawrence West Dental Nominated for Top Dental Clinic in the 2016 Top Choice Award Survey
Voting Ends February 1 st , 2016 and it is Available Online, Through Our Phone Centre and Via Email.

West Dental is delighted to announce that we have been nominated for a Top Choice Award for Top Dental Clinic in the city of Toronto. Thank you to all who have taken the time to nominate us! We are here to set high standards within our category and within our community.

Now, we need your help to WIN! Voting is now open and would appreciate your contribution to help us reach the Top and gain the title of a Top Choice Award Winner.

Top Choice Awards recognizes companies who go over the top to make sure their customers have the best experience possible. With over 740,000 votes casted in 2015 alone, The Top Choice Award is one of the largest endorsements in the North America business industry. It is an incredible achievement to be selected as an official nominee within the Top Choice Award survey.

Needless to say, we would love to win this prestigious award. We wouldn't want anything more but to continue to serve you every day and provide the best customer experience possible. We need your help to spread the word! If you believe we are your Top Choice, why not help others discover us! Visit TopChoiceAwards.com/vote or click on the nominee badge, fill in a short voting form and vote for us - your vote will automatically enter you into a draw for a chance to win $3000!

Thank you for your time and thank you for your VOTE! Go Lawrence West Dental!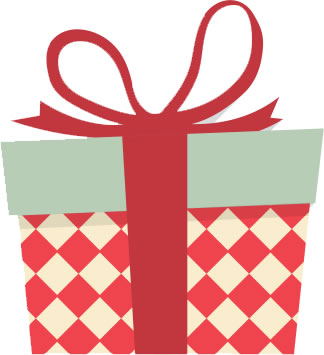 Some Great Holiday Gifts Available at Lawrence West Dental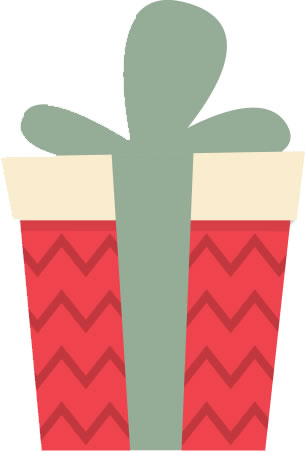 Contact our office for details!

A Brighter Smile Could be Yours This Holiday Season
| | |
| --- | --- |
| | Before and after results achieved with Zoom |
Has your smile dulled over the years?
Have years of smoking, drinking coffee, tea, wine etc, discoloured your teeth?
Fortunately, dentistry has a solution for your yellowing teeth! Tooth whitening has become a popular exercise with the rise of personal appearance television shows and over the counter solutions.

What are some causes of Tooth Discolouration?
Drinking coffee, tea, wine or soft drinks stains teeth
Natural aging - the dentin underneath the enamel of a tooth darkens
Smoking or any tobacco use stains teeth
Accidents - a dead nerve will darken a tooth
Root Canal Therapy
Cranberry Orange Bread
Shortbread cookies, chocolate macaroons, gingerbread men- we all know what treats to expect during the holiday season. This year, stand out from the crowd at your family get-together or your office holiday potluck by bringing something new to the dessert table.

This fruity snack is great for after dinner or with your morning coffee. That's real dessert versatility!

Click here for the recipe!