April 2014: Tips, eNews & More!

Spring is here!

Although it has been an especially long and cold winter, you would be happy to know that the prospect of hosting family barbeques, revelling in short-sleeve weather and lounging by the patio are just around the corner. We promise!

Warmer weather can improve your mood and be smile inducing, so make sure to put your best smile forward. Speak to us! There is a lot we can do to improve your smile and make it all that it can be.

Join us in celebrating National Dental Hygienists Week!

The month of April is Oral Health Month and a great time to get to know your hygienist. National Dental Hygienists Week (April 6th-12th) celebrates these key members of our oral health team and their role in maintaining good oral health. Learn more about our Hygienists here!



Please note our office will be open to serve you on Easter Monday!


Until next time, keep smiling,

Dr. Nick Babatsikos and Team
---
Office News


We are now on Instagram!


Follow us on Instagram for exclusive promotions and to keep up with the Lawrence West Dental team! We've got lots of fun stuff and goodies coming your way.

Stay tuned!


Survey Winners Announced!

Congratulations to the winners of our survey prizes: Joana, Deborah and Ivett. Enjoy your Best Buy gift cards! Thank you to everyone who participated in our patient satisfaction survey this year. Your feedback is greatly appreciated!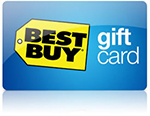 Dont forget to follow us on Twitter and Facebook to stay up-to-date with our office news and chances to win!
---
Gum Disease and Diabetes



Gum disease is an infection in the gum, bone and tissues. Gum disease may eventually result in unstable base for your teeth, which then become mobile and may fall out or have to be removed.

Gum disease (periodontal disease) is a primary cause of tooth loss, and is often linked to diabetes.

Diabetes slows blood circulation, which can contribute to the onset of infections of gum tissues. High saliva sugar levels associated with diabetes contribute to the growth of bacteria which causes gum disease.

Smoking and poor oral hygiene for people with diabetes significantly heightens the incidence of gum disease.

Click here for some of the signs of gum disease.

---
Feel Energized with Quinoa Tabbouleh

Are you looking for a protein pick-me-up to give you the energy boost needed to enjoy spring?

Quinoa is a tiny seed and whole grain that is light and easy to prepare. It is high in protein and tastes great in many recipes! This salad makes a great snack or lunch and dinner option. And it is easy to store in a container or send it off to school with the kids!

Click here for the full recipe!
---
Share This:




Lawrence West Dental and the Columbus Centre Athletic Club share the common belief that the overall good health of our community is of utmost importance.

LWD is proud to announce the Corporate Discount Partnership with the Columbus Centre Athletic Club. For more info, please contact us.
---
1141 Lawrence Avenue West Toronto, Ontario - Dr. Nick Babatsikos
Lawrence West Dental © 2014 : Our Policies