| | |
| --- | --- |
| Dr. Nick Babatsikos | |
North Toronto Dentist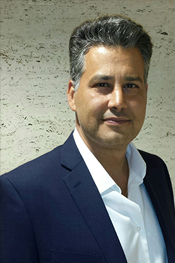 Dr. Nick Babatsikos graduated from The University of Toronto's Faculty of Dentistry in 1992. Through his practice at Lawrence West Dental, he has been proudly serving the oral health needs of North York and the Yorkdale area since 1996.

Dr. Nick (as his patients warmly refer to him) is adamant that ongoing dental education is imperative to maintaining an optimal dental practice. He keeps up-to-date with advances in dentistry through specialized courses, seminars and conventions.

Dr. Nick Babatsikos is an active member of the:
Royal College of Dental Surgeons
Ontario Dental Association
Toronto Crown and Bridge Study Club
Asclepius Dental Association

Dr. Nick is passionate about Aesthetic Restorative & Implant Dentistry and has completed his accreditation specializing in aesthetics from the University of Suny in New York. Dr. Nick is committed to helping his client's look and feel their best by creating and maintaining beautiful, healthy smiles.

When Dr. Nick is out of the office, he can often be found with his three boys at hockey arenas across the GTA. Dr. Nick enjoys socializing with friends and family, is an avid reader and enjoys taking landscape photography (that can be seen on the walls of our office) while traveling with his wife and children. When he finds the opportunity Dr. Nick also slips in some bike riding, swimming and ball hockey.